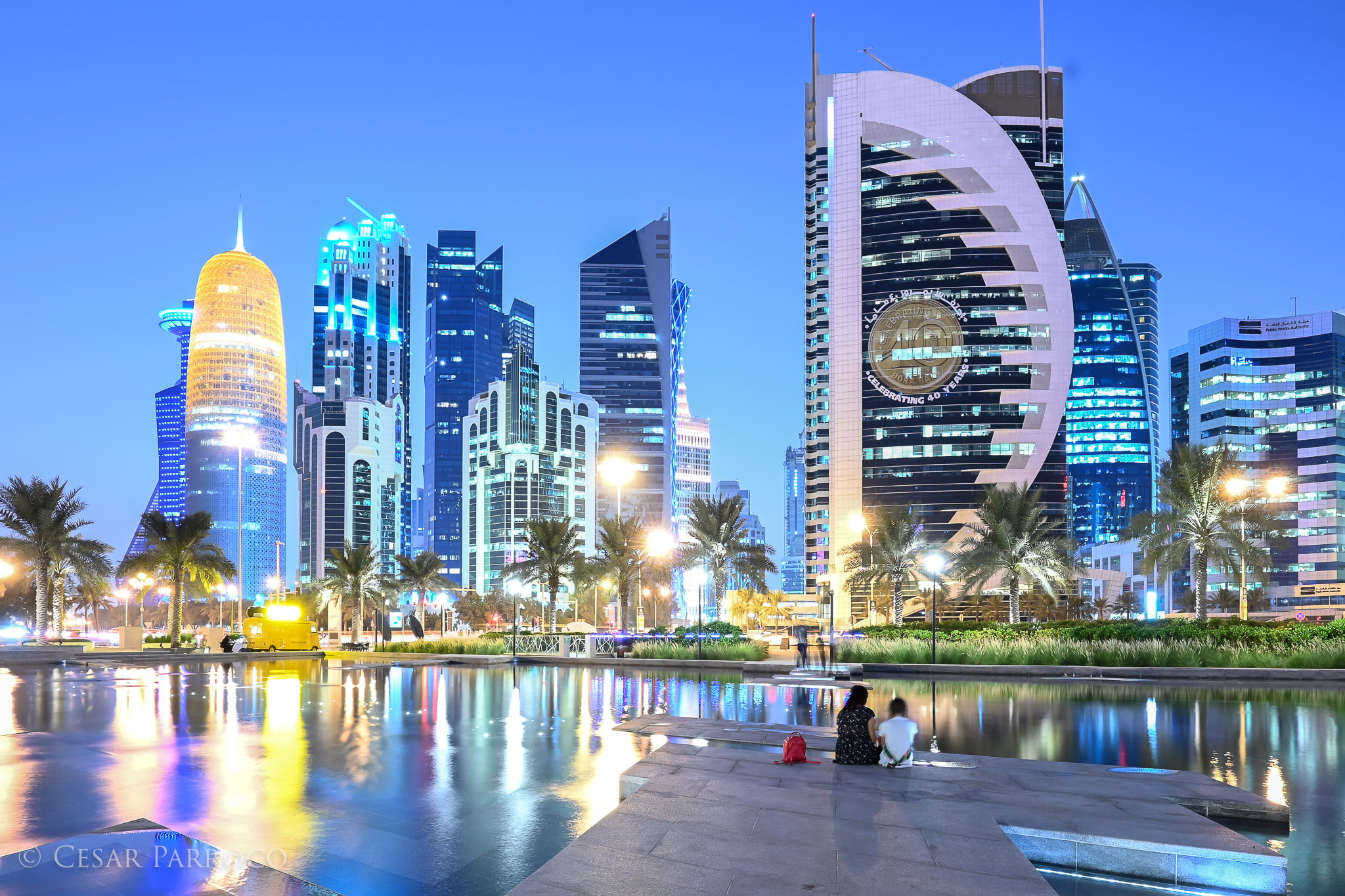 Organizing the World Cup 2022 is an opportunity to visit and discover the State of Qatar
Qatar is a world where diverse cultures and fun blend to offer tourism visitors the greatest pleasure.
Qatar, located in the southwest of Saudi Arabia on the Arabian Sea, stands out as one of the most important tourist places thanks to the amazing diversity it offers through tourist attractions, beautiful parks, diverse entertainment places, and picturesque beaches.
Before traveling to Qatar
Where is Qatar located?
The State of Qatar is located in the Arabian Peninsula as one of the Gulf countries in Southwest Asia, overlooking the Arabian Gulf and has a land border with the Kingdom of Saudi Arabia from the south, while it has maritime borders with Bahrain and the United Arab Emirates
The capital of the State of Qatar is Doha and it is its largest and most important city
Travel to Qatar does not require a visa for more than 30 countries including the GCC, America, Canada and others.
The official currency of Qatar is the Qatari Rial
What are the best times to travel to Qatar?
The best time to visit Qatar is from November to early April.
How long is it enough for tourism in Qatar?
The sufficient period for tourism in Qatar and visiting the most important tourist places in Qatar is a week
The best tourist places in Qatar
We will now learn about the most important tourist areas in Qatar that are worth visiting:
Entertainment Venues in Qatar
It is not surprising that tourism in Qatar is at the top of the travel programs of many people, the entertainment and fun enjoyed by the guests of this city makes it the most attractive, to discover if this city has entertainment places that everyone will be happy to explore
Among the many people who want to experience tourism in Qatar, there is a large group that is especially looking for entertainment places in Qatar that are worth visiting.
Our directory includes some of the most top-rated and popular entertainment venues, as well as many details about each place, so you can rely on these suggestions to get different entertainment options during your visit to this city.
In this report, you will find various suggestions for accommodation options that Qatar has to offer, and you will then be able to choose, as the guide includes high-end hotels, budget hotels, and other various accommodation options.