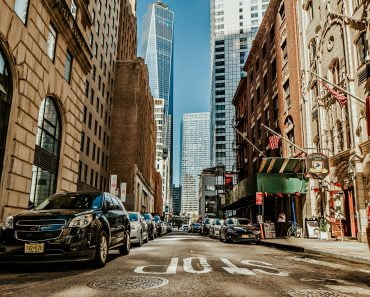 Top 10 American Cities to Visit in 2022
Looking for travel inspiration? We've got you covered! Welcome to Dreaem Travels, and today we're counting down our picks for the top 10 American cities to visit in 2022.
For this list, we're looking at some of America's most vibrant culturally rich trendy, and appealing cities which would make for a great travel destination in 2022
Number 10 St Louis
St Louis, it might not crack the top 10 on the bucket list of many travelers but St Louis is a woefully underrated American city we'd like to rectify that St Louis isn't Missouri's largest city or its capital.
But when it comes to culture startups and bold new initiatives to improve overall quality of life this is the state's crown jewel St Louis's architecture speaks for itself the iconic gateway arch frames a city skyline made up of diverse influences including French colonial modern German and early American architectural styles history buffs are sure to appreciate the city's many landmarks like the old courthouse while the botanical gardens rank among the country's oldest but for all its history St Louis has most recently defined itself as a modern forward-thinking and thoroughly vibrant city art music international food nightlife bar culture this is a city firing on all cylinders without compromising its local character
Number 9 Honolulu
Honolulu why is that whenever ranking America's top cities the discussion is often limited to the mainland states in all fairness for all its natural beauty and utterly unique experiences anchorage Alaska does seem an unlikely candidate Honolulu on the other hand feels long overdue the largest city of Hawaii and the state's capital Honolulu is located on the southeast coast of the island of Oahu what other city in America boasts such picturesque ocean views and breathtaking sunsets as far as beach cities go Honolulu has few American rivals but it's more than just a beach getaway a major economic hub Honolulu is a melting pot of various cultures including the island's traditional Polynesian heritage the mainland united states and beyond culinary speaking local ingredients remain front and center but there's heavy Asian and Portuguese influence add to that the surrounding natural beauty of this lush volcanic island and this city is truly one of a kind
Number 8. Boston
a consistently popular destination city Boston hasn't lost any of its inherent appeal heading into 2022 the state capital of Massachusetts offers a compelling blend of history and modern touches the city dates back to the early 1600s and paired with its later rich Irish heritage there's a real sense of pride that permeates the city Boston is the sort of destination where attending a sporting event is all but mandatory as is a trip to an Irish pub and a sampling of the port city's much-celebrated seafood for the best of both worlds consider making the trip in august when baseball season is in full swing and the city hosts an annual seafood festival of course Boston doesn't crack the top 10 on these old staples alone the last decade has seen the city undergoing a renaissance of sorts young entrepreneurs are breathing new life into all aspects of the city from the food and the bar scene to shopping and tech making it more exciting than ever
Number 7. New Orleans
new Orleans mention this Louisiana city and it invariably conjures up images of the French quarter likely with mardi gras festivals in full swing while that sort of party atmosphere might appeal to some many a traveler has made the journey only to be thoroughly disappointed upon arriving the architecture lives up to the hype but you're hard-pressed to find a bar or restaurant that isn't a tourist trap the key to a great new Orleans experience is perhaps just to spend a few hours in the French quarter the city as a whole is true to its reputation incredibly rich when it comes to food history and music you just need to know where to go to find authentic versions of all of the above the garden district is absolutely stunning and the marigny district is where you'll find arguably the highest concentration of great music venues treme mid-city the warehouse district new Orleans has many sides to discover
Number 6. san Francisco
if there's one city you can trust to consistently make a list of this kind it's san Francisco though it might not crack our top five for 2022 it remains as reliably enjoyable of a destination as ever with its numerous green initiatives and city-wide commitments to waste reduction including an ambitious composting system it's the sort of city that you can feel good about visiting a breathtaking metropolis built over a distinctly hilly landscape the rise and fall of streets make it a city of countless views just waiting to be discovered a warm and welcoming city san fran is known for its friendly locals and proudly LGBTQ plus history and it's the sort of place where one immediately feels at home from food and fashion to tech design and beyond san Francisco is always on the cutting edge making it the perfect getaway for any modern traveler
Number 5. Minneapolis
as with St louis and numerous other cities on this list this is a place that we heard a lot about in 2020 Minneapolis became ground zero for protests that swept the nation and later the globe forcing a larger crucial reckoning with institutional racism and police accountability in terms of tourism and travel this Midwestern city has been on the rise culturally speaking over the last few years its parks are world class while the walker art museum and Guthrie theater bring the culture it's also distinguished itself as a must visit for foodies with numerous James beard recognized establishments add to that the food halls craft breweries and tap rooms the iconic first avenue music venue and vibrant nightlife in general and you've got one of America's most exciting cities
Number 4. Los Angeles
LA is one of those cities that some people love to hate the thing is the vast majority of travelers who have had a bad time in Los Angeles are likely just going about it all wrong staring at the Hollywood sign and traipsing along the walk of fame is sure to leave even the most resilient of tourists feeling bored and burnt out forget about celebrity sighting and bus tours however and you'll soon come to appreciate an entirely different side of the city highland park los feliz echo park silver lake these are the neighborhoods that you want to be exploring whether you're just window shopping or looking to bring home something by which to remember your trip amiibo records oogabooga and other wild are just a few of the coolest shops to peruse after a big night sampling cocktails from the city's many speakeasies and secret bars why not get some exercise hiking runyon canyon alongside the locals and their four-legged companions
Number 3. Charleston and savannah
for our third place entry we thought we'd bend the rules and do something a little different though these two cities are in different states given that there's less than 85 miles between them traveling to one almost always involves a date trip to the other when discussing the most charming and or historic cities that feel emblematic of the south these two are always the top contenders but why fight both cities boast breathtaking historic districts in Charleston the battery and rainbow row are the highlights while savannah's 22 town squares tend to not only be surrounded by remarkable architecture but are also gorgeous green spaces in their own right in terms of overall ambiance Charleston tends to be a bit more self-serious with an abundance of art galleries and high-end culinary offerings savannah for its part being an art-centric university town is famous for its nightlife and is more youthful
Number 2. Chicago
when we say Chicago what comes to mind is Kanye West the bulls the cubs and deep-dish pizza if so allow us to reintroduce you to one of the very coolest cities in America as many travelers have been realizing in recent years Chicago is on the cutting edge of everything from food and fashion to art and architecture as well as everything in between with a whopping 77 neighborhoods to explore each with their own unique flavor this is a city that demands repeat visits beer lovers, in particular, are sure to fall head over heels in love with the city given that it has distinguished itself as one of the country's leading craft brewing scenes foodies considering the number of celebrity and up-and-coming chefs that call Chicago home you'll want to start saving up modern-day Chicago really needs to be explored first-hand to be fully appreciated.
Number 1. New York
New York City with its numerous iconic landmarks rich history and prominence in pop culture the big apple has long been America's most popular city destination both domestically and with international travelers while first time visitors will want to check off the bucket list attractions that's really just the tip of the iceberg of what nyc has to offer reputation doesn't earn this city our top spot but rather it's multiculturalism and the fact that no matter how many times you visit you're always sure to uncover some new hidden gem be it a bar restaurant park or boutique New York city also benefits from essentially being two cities in one Brooklyn is so densely packed with on-trend establishments that you can easily spend an entire trip on the other side of the east river do you agree with our picks